Steel Wire
Steel wire is a plain draw wire which is used for reinforcement of concrete electric pole, spun pile, spring bed reinforcement, and variously automotive spare part.
High lights of PT. YMUS steel wire
Manufactured with ISO 9002-2008 standard procedure.
Adapts the high quality wire rod supplier to ensure the high quality product of steel wire.
The latest technology drawing machine which ensures the quality and the quantity.
Compliant JIS standard. Link to JISC for detail.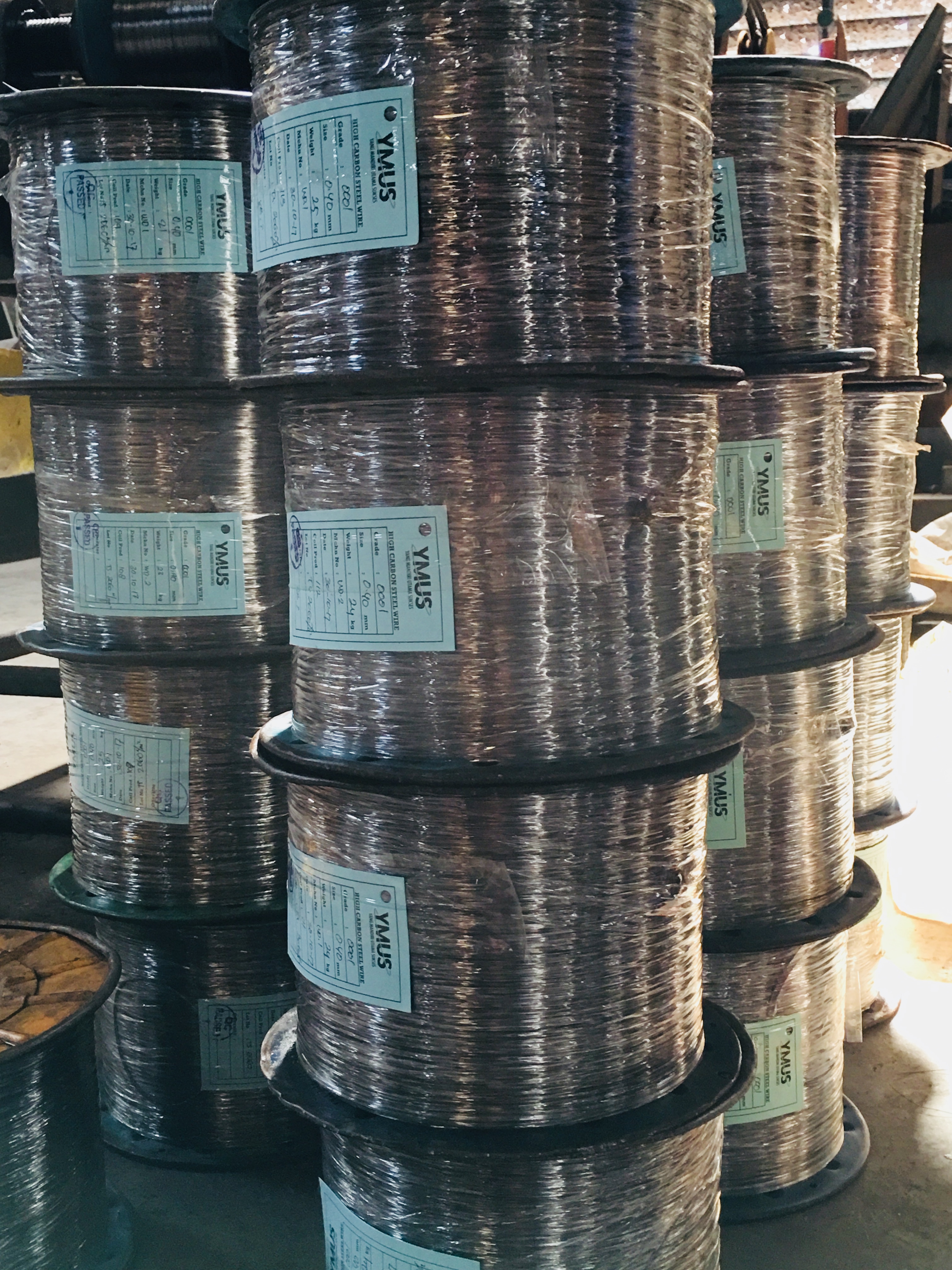 Product can be delivered as


Coil: size 350mm ~ 600mm, 25KG ~ 200KG
Spool: size 25.5mm ~ 762mm, 25KG ~ 450KG
Carrier: size maybe vary, 500KG ~ 800KG
Laminated plastic woven fabric and PVC wraping